Welcome to
Diary of a Wimpy Kid Wiki!
an open source encyclopedia based on Diary of a Wimpy Kid by Jeff Kinney which anybody can edit, this wiki has articles related to information on Diary of a Wimpy Kid. To write an article click on the box below and write the name of the page and click create.
If you don't want to create pages, then you could edit existing pages.
86
days until The Long Haul (Film)'s release!

Featured Article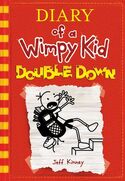 Diary of a Wimpy Kid: Double Down
is the 11th journal in the Diary of a Wimpy Kid series. It was released on November 1, 2016.
A preview can be read here:
http://www.ew.com/article/2016/07/07/diary-wimpy-kid-double-down
Read more >
Featured User

XDrang93 is an active user on the wiki. He edits a bit, and has done nothing wrong or broken any rules yet. He has 60+ edits. [user page] [talk page]
To request to a featured user, and to be a user being voted on in the next vote for the featured user, go to: Featured User Request Page
A new featured user is picked about once every month.
Did you Know?
Policies
The Diary of a Wimpy Kid wiki has some policies that should be followed.
Do not vandalize/remove content/or spam pages. If you do, you will receive warnings and even blocks.
When you go on chat, do not use offensive language or do any activities like that, or you shall be banned from chat or even blocked on the wiki from everywhere.
Do not use any offensive language on the comment section or even harass users there.
Do not vandalize other user's page.
Do not harass or make fun of other users, this will lead to warnings and blocks.
Do not spam in the comment section.
Keep it safe on this wiki, if you don't keep it safe you will be punished for it.
These aren't all, more can be found at Category:Policy (currently under-construction).
Diary of a Wimpy Kid Books
News
Anyone is allowed to freely discuss in the comments as long as what you say in do in the comments isn't ban worthy, what your thoughts or answers to the question are.

My question is: Do you think there will be more user activity and new users on the Wiki around and/or after the movie releases?

Read more >
---
Official Friends



Advertisement
Media Corner

Sneak Peak of the The Long Haul Movie: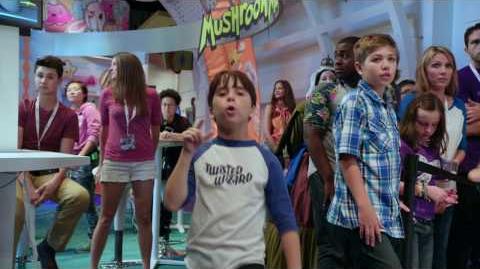 Featured Poll
Should TheGreatEngine be made a bureaucrat by an active bureacrat on this wiki?
Poll Archive
Active Staff of this wiki

This is a list of all the active Bureaucrats, Admins, Rollbacks, Discussions Moderators and Chat Moderators on this wiki. To be considered active for this list they must have edited in the last 30 days.
For a full list of all the active admins, go to:
Special:listadmins
Active bureaucrats:
Active admins:
Active rollbacks:
Active Discussions Moderators:
Active Chat Moderators: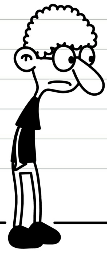 Maddox Selsam is a character who appeared in Double Down. He found Greg's balloon from the Balloon Brigade. He lives in the next town over from Greg, and he also plays the violin. He saw Greg's balloon dangiling from a tree outside his window while practicing his violin.
Read more >
Featured Quote

"Ploopy!"-Manny Heffley, said as an abusive word to Greg

Diary of a Wimpy Kid News
---
Feruary 7th, 2017 100 days until the Diary of a Wimpy Kid: The Long Haul (film) premieres in theaters!
---
December 14th, 2016 Wimpy Kid: Double Down Global Tour ended with it's last tour location in Seoul, South Korea
---
November 27th, 2016 Diary of a Wimpy Kid: The Long Haul (film) release date has been announced to be released on May 19th, 2017!
---
November 1st, 2016 Double Down has come out!
---
This is an official Wikia Books Wiki

---
The text on Wikia communities (known as "wikias") is licensed under the Creative Commons Attribution-Share Alike License 3.0 (Unported) (CC-BY-SA) except where otherwise specified.
More on licensing: http://www.wikia.com/Licensing
---
Ad blocker interference detected!
Wikia is a free-to-use site that makes money from advertising. We have a modified experience for viewers using ad blockers

Wikia is not accessible if you've made further modifications. Remove the custom ad blocker rule(s) and the page will load as expected.